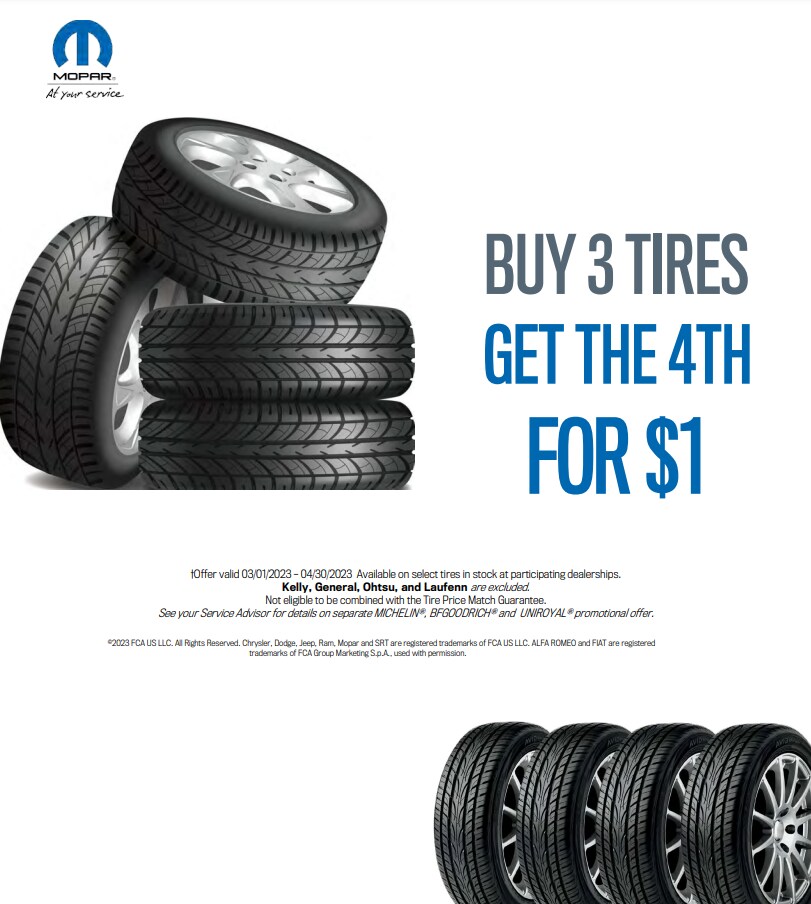 Save on Auto Parts Here at Dick Poe Dodge With Our Parts Specials
If you're looking to do some at-home vehicle repair or customization, you can visit our dealership to shop for genuine auto parts at our dealership in El Paso. We can provide our customers with a range of different auto parts, including batteries, tires, spark plugs, oil filters, and much more!
However, we understand that auto parts may not always fit in your budget. So, that's why we have a rotating selection of parts specials for Fort Bliss customers to use to save on auto parts. These specials provide discounts on plenty of different automotive components, so make sure you see what we have available so you don't miss a chance to save!
How to Order Auto Parts With Us
Once you've found an auto part special that you want to use, all you need to do is fill out our parts request form, and our team will get in touch with you. You can also give us a call and chat with our team about our available parts specials and how you can save on tires, air filters, wiper blades, and more.
We only offer OEM parts here, so when you purchase parts with us, you can be sure that you're getting quality components designed to fit in your SUV or sedan.
Need Help With Installation? Contact Our Service Center
Horizon City drivers can feel free to visit our service center for help installing a new battery or want to set up help with a major repair. You can schedule an appointment online with us, or you can pick up the phone and give us a call.
We look forward to helping you save on auto parts here at Dick Poe Dodge, and we hope to hear from you soon!